Not in Union County?
Find your County below!


Not in New Jersey?
Find your State below!



Need something else?

Market Your Business

Government Bids

Contact BTB





Giordano Waste Services

142-156 Frelinghuysen Ave.
Newark, NJ 07114

patjr2004@yahoo.com

Serving: Essex & Union County




Covering Union County New Jersey, including..
Berkeley Heights, Berkeley Hts, Clark, Cranford, Fanwood, Garwood, Hillside, Kenilworth, Linden, Mountainside, New Providence, Plainfield, Rahway, Roselle, Roselle Park, Scotch Plains, Springfield, Summit, Union, Westfield, Winfield.




Welcome to the BTB Dumpsters Network
Union County, New Jersey!

The BTB Network features a collection of companies who will handle all of your Union County dumpster rentals (NJ) and roll off dumpsters service needs!
Find Your Union County Dumpster Rentals and Roll Off Services Here!
The BTB Network is dedicated to matching you with companies who can handle all your Union County waste, trash and garbage dumpster needs. Regardless of wether you need a Union County garbage dumpster, trash dumpster or waste dumpster, you will find a company on The BTB Network to service you.
BTBbids.com Business Network news:
Dumpsters, dumpster rentals and dumpster services companies are quickly filling up space on one of the newest BTBbids.com Business Network projects.

The exclusive BTBbids.com dumpster rentals and dumpster services marketing project has seen its client list filling up quickly.

The waste, trash and garbage dumpster network's mission had been to make connections between dumpster service companies and those who need them. Making the process quick, simple, and hassle-free was paramount to success being achieved... and the results thus far show that it is working. Eliminating extra steps for the consumer and providing them with the right kind of service provider IMMEDIATELY has been turning BTBbids.com Business Network users into satisfied customers.

"One major differentiating factor of the marketing projects under the 'BTBbids.com Business Network' moniker and others with an internet-based component is EXCLUSIVITY" says BTBbids.com co-CEO Kyle Yoder. "We are NOT trying to build merely another 'internet directory' with hundreds of choices, but rather a quick and simple one-stop contact system for consumers nationwide"

While many industries have been hit extremely hard by the tough economic times, waste, trash and garbage dumpster services (especially commercial dumpster rentals) have been less effected. Simply put, renting a dumpster is not a so called "luxury product", commercial businesses and private individuals who need a dumpster REALLY need a dumpster... there's no way around it!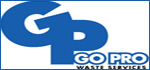 Forgione and Son

623 Dowd Ave
Elizabeth, NJ 07271

marcsavino@aol.com

Serving: Bergen, Passaic, Morris, Somerset, Essex, Hudson, Union, Middlesex & Mercer County