Not in Newark City,
New Jersey?
Find your County below!


Not in New Jersey?
Find your State below!



Need something else?

Market Your Business

Government Bids

Contact BTB





Giordano Waste Services

142-156 Frelinghuysen Ave.
Newark, NJ 07114

patjr2004@yahoo.com

Serving: Essex & Union County




Covering Newark City, NJ.




Welcome to the BTB Dumpsters Network
Newark City, NJ!

The BTB Network features a collection of companies who will handle all of your Newark City dumpster rentals (New Jersey) and roll off dumpsters service needs!
Find Your Newark City Dumpster Rentals and Roll Off Services Here!
The BTB Network is dedicated to matching you with companies who can handle all your Newark City waste, trash and garbage dumpster needs. Regardless of wether you need a Newark City garbage dumpster, trash dumpster or waste dumpster, you will find a company on The BTB Network to service you.
"Our waste, trash and garbage dumpster services and dumpsters rentals clients have been VERY loyal to BTBbids, and now is our opportunity to pay them back for that. Beginning with New Jersey, Eastern Pennsylvania, and Southern New York, BTB Business Network WILL connect those that need dumpsters services, roll-off containers and dumpster rentals with our clients that provide those services... quickly and easily," says BTBbids.com's co-founder, Kyle Yoder.

"The people working at BTBbids.com (Business Toolbox, LLC) have been extremely busy over the last 6 months... and now it is my great honor to reveal the fruits of their hard labor, the BTB Dumpster Rentals and Dumpsters Services Business Network!" continues Mr. Yoder.

BTBbids.com, the industry leader in the government bids reporting industry for 10 years, has continued to expand upon its business offerings for its many diverse clients. The BTB Business Network is the "crown jewel" of their new business offerings packages, and internet-based marketing projects developed by BTBbids.com have been launched rapidly throughout the World-Wide-Web.

BTB invites ANYONE in business to contact them and partner up for success in the new year.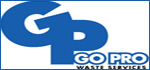 Forgione and Son

623 Dowd Ave
Elizabeth, NJ 07271

marcsavino@aol.com

Serving: Bergen, Passaic, Morris, Somerset, Essex, Hudson, Union, Middlesex & Mercer County