Not in Hudson County?
Find your County below!


Not in New Jersey?
Find your State below!



Need something else?

Market Your Business

Government Bids

Contact BTB
Covering Hudson County New Jersey, including..
Bayonne, East Newark, Guttenberg, Harrison, Hoboken, Kearny, North Bergen, Secaucus, Union City, Weehawken, West New York.




Welcome to the BTB Dumpsters Network
Hudson County, NJ!

The BTB Network features a collection of companies who will handle all of your Hudson County dumpster rentals (NJ) and roll off dumpsters service needs!
Dumpsters Facts!
Rental dumpster prices vary greatly from state to state and city to city. The main reason for this variability is the difference in costs associated with the disposal of waste in the local landfill and the taxes that are levied by some municipalities. The cost per ton to dump in one city may be three to four times what it costs in another city. If you live in an area with high landfill fees, your dumpster service prices will be higher.

The size of the dumpster also affects pricing. The larger the dumpster you rent, the higher the price. In addition, almost all dumpster services have a maximum tonnage requirement for each dumpster size. Every load is weighed at the landfill or transfer station. If your filled dumpster weighs more than the maximum allowable tonnage, then extra charges will apply. This is because larger, heavier dumpsters cost more to haul and dump than the smaller dumpsters.

Many container services charge a flat fee to rent the dumpster for a specified period of time. If you need the dumpster for more than the standard rental period, additional charges may apply. Some dumpster services also add a delivery charge or fuel surcharge to their dumpster rental rates. The bottom line, be sure to verify up front how much weight is included in the basic rental price and what any overweight surcharges apply. In addition, verify all possible additional charges before committing to the rental. And, of course, have it all verified in writing.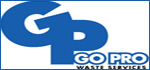 Forgione and Son

623 Dowd Ave
Elizabeth, NJ 07271

marcsavino@aol.com

Serving: Bergen, Passaic, Morris, Somerset, Essex, Hudson, Union, Middlesex & Mercer County